Alfa Romeo Engines

What Kind of Engines Power Alfa Romeo Vehicles?
Now, more than ever, the Alfa Romeo badge is a symbol of endless innovation and pure driving pleasure. Today, like the past, Alfa Romeo vehicles are conceived in order to achieve the best technical performance and maximize driver's sensations: we don't make cars, we create automobiles. At the heart of every Alfa Romeo lies a precision-crafted engine. Browse this helpful guide to see exactly what's behind the power in an Alfa Romeo.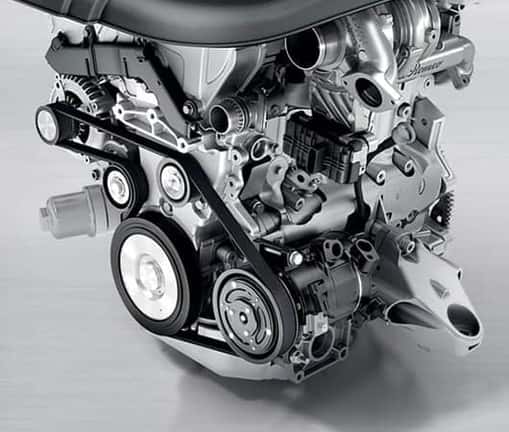 Alfa Romeo Guilia Engine
The agile Alfa Romeo Guilia is powered by an All-Aluminum Direct Injection 2.0 Liter 16-Valve Turbocharged V6 engine. Standard on both Giulia and Giulia Ti, this impressive engine uses a direct-mount twin-scroll turbocharger with electric wastegate actuation for maximum power under heavy acceleration. Giulia Ti has a 0-60 time of just 5.1 seconds along with a top speed of 149 MPH.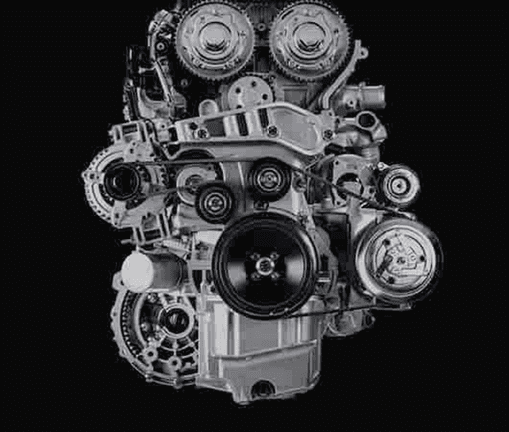 Alfa Romeo Stelvio Engine
The Alfa Romeo Stelvio is a completely new breed of SUV that remains true to its heritage; honoring a celebrated past and transforming every drive into pure excitement. Performance comes from an All-Aluminum 2.0 liter Direct-Injection I4 Intercooled Turbo Engine. Producing 280 horsepower with 306 lb-ft of torque, Alfa Romeo Stelvio is capable of a top speed of 144 MPH.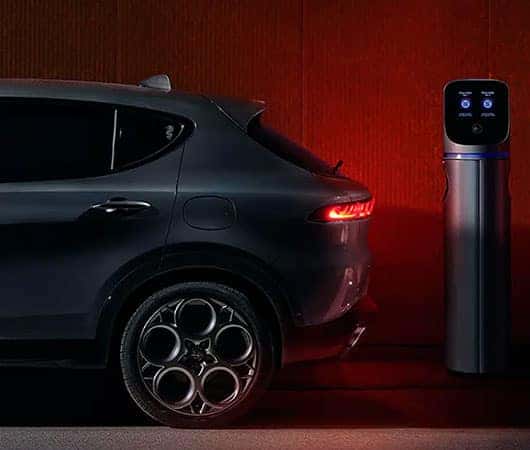 Alfa Romeo Tonale Engine
The first electrified model in the history of Alfa Romeo, the Tonale features a sophisticated plug-in hybrid powertrain that's capable of delivering up to 30 miles of all-electric driving range. Efficiency and exhilaration combine to produce an unforgettable driving experience with the Alfa Romeo Tonale.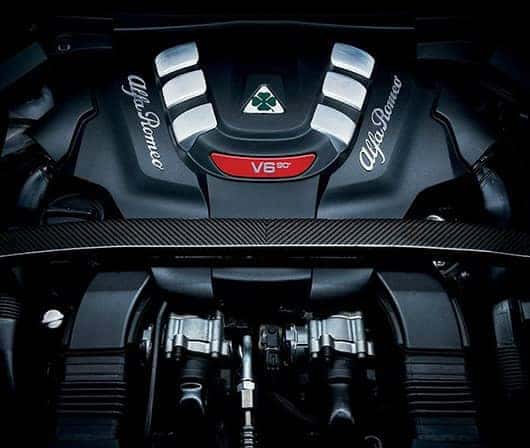 Alfa Romeo Stelvio Quadrifoglio Engine
Also found on the Giulia Quadrifoglio, the Alfa Romeo Stelvio Quadrifoglio features the powerful All-Aluminum 90-degree 2.9 liter Twin-Turbo V6 engine that delivers 505 horsepower and 443 lb-ft of torque. The Stelvio Quadrifoglio matches muscular strength with pure emotion, with a top speed of 177 MPH.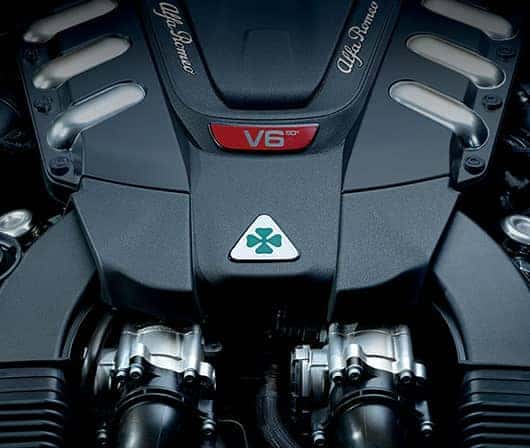 Alfa Romeo Giulia Quadrifoglio Engine
The class-leading performance numbers of the Alfa Romeo Giulia Quadrifoglio are largely due to the impressive Ferrari-derived engine found under the hood. Powering the Giulia Quadrifoglio is an All-Aluminum 90-degree 2.9 liter Twin-Turbo V6 engine that delivers 505 horsepower and 443 lb-ft of torque. Launch the Giulia Quadrifoglio from 0-60 in a class-leading 3.8 seconds with a top speed of 191 MPH. Quadrifoglio is the fastest four-door production vehicle to take on the demanding Nürburgring track*, with a lap time of 7:32.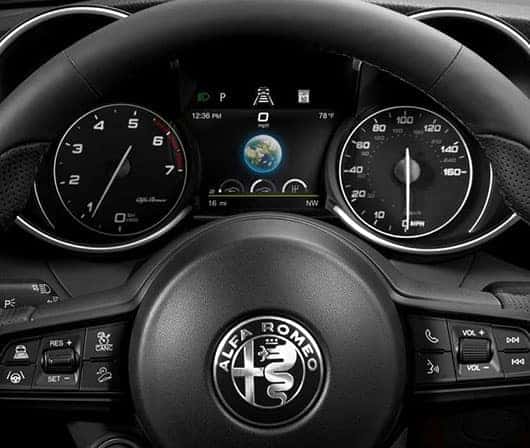 Remarkable Efficiency
Alfa Romeo engines continue to push the limits of performance, while still retaining world-class fuel efficiency. An electronically-controlled cylinder deactivation system reduces fuel consumption by deactivating cylinders when extra power is not needed, and a start/stop system stops fuel flow and shuts down the powertrain when the Giulia Quadrifoglio is at a full stop.
Who Makes Alfa Romeo Engines?
Each Alfa Romeo engine is precision-crafted to deliver exhilaration and pulse-pounding thrills. Giulia and Stelvio engines are assembled in Italy at the Alfa Romeo Termoli production facility. Similarly, Alfa Romeo Tonale models feature engines that are also built in Italy at the Giambattista Vico Stellantis plant. Designed and built in Italy, it's easy to see the company's race-winning heritage shine through in the form of powerful engines.