2023 Alfa Romeo Tonale Review

Tonale
Key Features
Starting MSRP TBD
First plug-in hybrid and the first premium compact SUV for Alfa Romeo
Drive Modes managed by Alfa DNA including Advance Efficiency and Advance E modes
Alfista In-Vehicle App – a fully connected interface with select Alfa Romeo clubs and community events
Paddock In-Vehicle App – allows real-time viewing and purchasing of the latest interior and exterior performance upgrades, equipment, and merchandise
12.3-inch full digital cluster and a 10.25-inch touchscreen central head unit
Striking exterior design emphasizing Italian art and sculpture through the timeless "artigianale" experience of hand sculpting
Signature Alfa Romeo Trilobo and the distinctive Scudetto front grille
About the Alfa Romeo Tonale
Unveiled at the 2019 Geneva International Motor Show, the Alfa Romeo Tonale is the brand's new concept of a premium compact SUV. It's also the first plug-in hybrid and the first premium compact SUV for Alfa Romeo, joining the fastest-growing segment across the automotive landscape. Transitioning to electric performance is just the latest chapter in the 109-year history of the Alfa Romeo legend and one which will propel the brand into the future.
Located not far from the Stelvio Pass in the Alps, the Tonale Pass is a large natural amphitheater famous for its majestic peaks and frothy waterfalls. This name represents how excitement and harmony coexist in the new Alfa Romeo Tonale. Groundbreaking technology, evocative design, and electrified performance help ensure that the Tonale will cause a stir upon its debut.
Alfa Romeo Tonale Features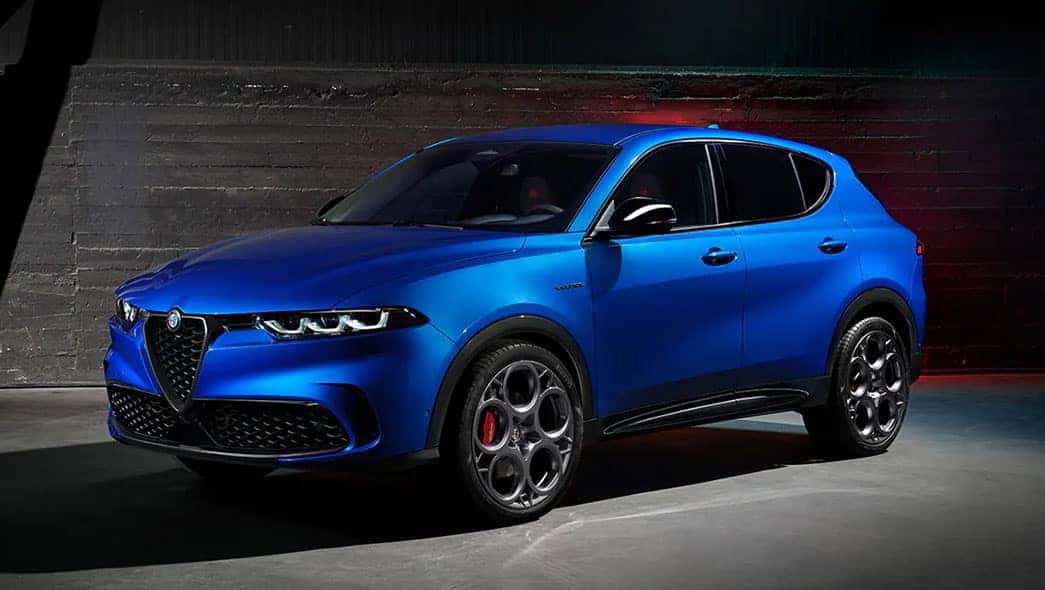 Stunning Design
Combining the rich history of Alfa Romeo with a modern sense of progressivism, the Tonale is truly an exhibition of iconic Italian design. At the front, the Tonale wears "3 plus 3" forward lighting elements along with the signature Trilobo and distinctive Scudetto grille. The rear of the Tonale is elegantly defined by an enveloping window, complemented on top by a suspended wing which enhances the continuity between the transparent roof and the rear window itself. Its 20-inch alloy wheels pay tribute to the phone dial wheels worn by the iconic 33 Stradale of the 1960s.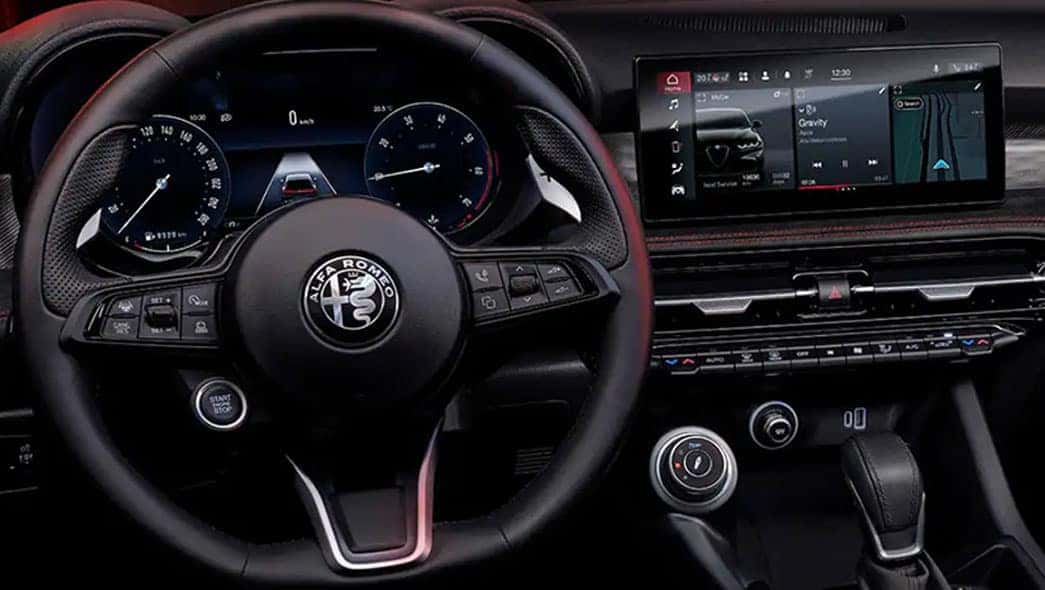 Electrified Performance
Marking the next step towards the future, the hum of the electric motor accompanies the genuinely Alfa Romeo soundtrack creating an efficient, exciting synergy behind the wheel of the Tonale. The electric engine opens the door to new technological solutions which maximizes the pleasure of sporty driving with over 30 miles of all-electric range. Standard Drive Modes include Dual Power, Normal, and Advance E for all-electric excitement. The objective of the Tonale is to deliver the best driving dynamics in the segment and to apply electrification in perfect Alfa Romeo style.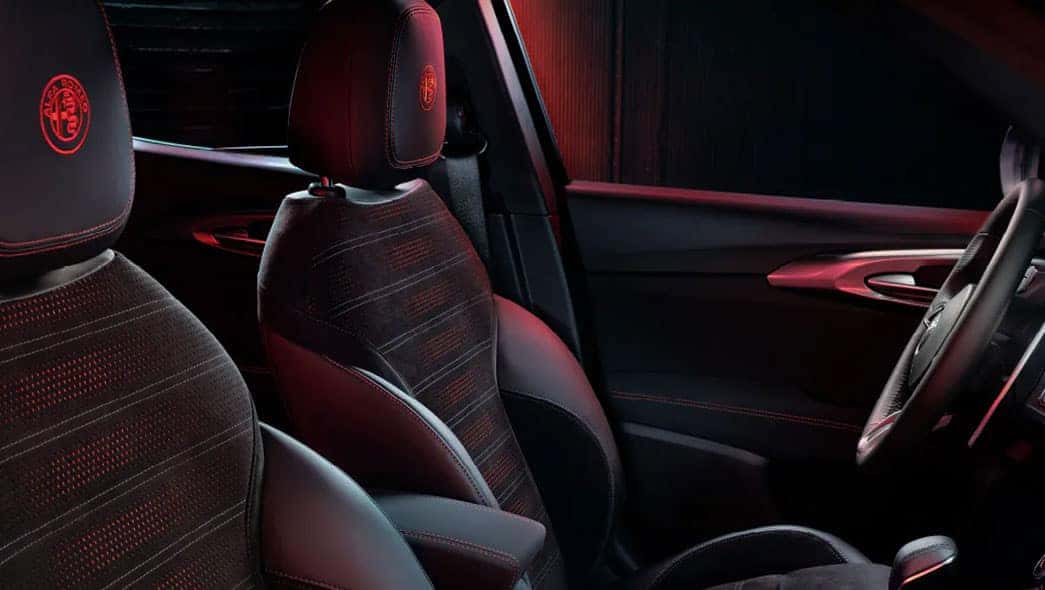 Tech-Savvy Interior
Oriented towards the driver while prioritizing passenger comfort, the interior of the Alfa Romeo Tonale features upscale materials including aluminum, fine leather, and Alcantara®. Translucent backlit panels on the central tunnel emphasize an essential Alfa Romeo element — the DNA Drive Mode Selector. A 12.3-inch full digital cluster and a 10.25-inch touchscreen central head unit help keep the driver's attention focused on the road ahead. The new infotainment features a seamless and fluid multitasking interface that allows drivers to have all the latest features and functionality readily available at their fingertips. Alfista and Paddock are two new in-vehicle apps connect you to the worldwide network of Alfa Romeo communities.
Stay Informed On The Alfa Romeo Tonale