Alfa Romeo Driving Dynamics & Handling

There are plenty of reasons why the most discerning drivers continue to choose Alfa Romeo vehicles over the competition. Some are drawn to the quintessential Italian craftsmanship and premium materials featured both inside the cabin and on the stunning exterior design. Others are impressed by the tremendous performance capabilities and the race-inspired interior layout.
However, one of the most widely appealing reasons why driving enthusiasts choose Alfa Romeo vehicles are their truly remarkable driving dynamics. Precision handling, agile acceleration, and unparalleled engagement behind the wheel are only a handful of characteristics of the Alfa Romeo Giulia and Stelvio which the competition simply cannot imitate. In order to provide you with a clearer understanding of the unique characteristics which make Alfa Romeo vehicles drive like no other vehicle on the road today, Alfa Romeo Louisville has created this informative Alfa Romeo Driving Dynamics Guide. There are a variety of reasons why the most passionate drivers continue to choose Alfa Romeo over the competition.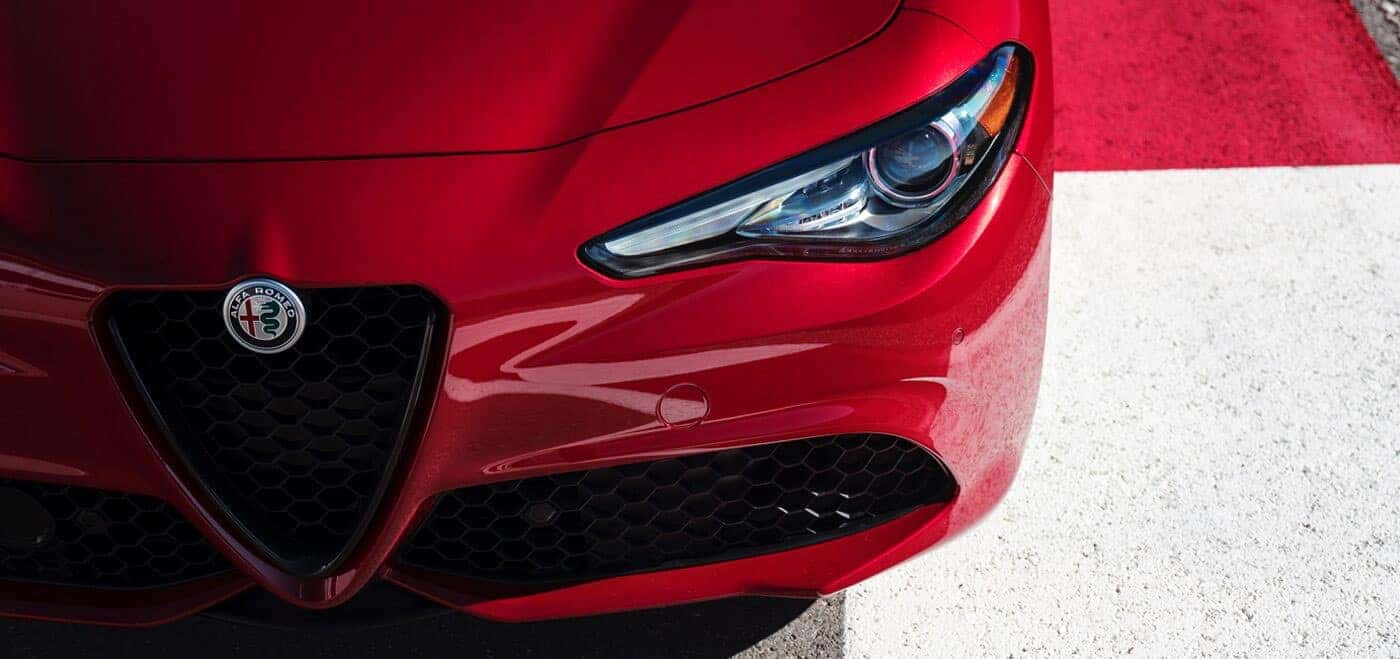 Alfa Romeo Driving Dynamics Explained
Alfa Link™ Patented Suspension and Vehicle Dynamics
One aspect of every Alfa Romeo which is responsible for delivering a truly unforgettable driving experience is its patented Alfa Link™ suspension geometry. Across both the Giulia and Stelvio model ranges, this aluminum multi-link suspension setup provides both poise and agility for inspired handling qualities. At the front, these models feature a double wishbone construction along with a semi-virtual steering axis. The rear suspension layout is positioned longitudinally, allowing for both increased space in the rear row of seats in addition to enhanced comfort at all speeds. Collectively, the advanced Alfa Romeo suspension engineering allows for further adjustments through the legendary Alfa Romeo DNA system. Careful attention to detail lets you experience a unrivaled driving experience. No other luxury brand delivers a connection to the road quite like Alfa Romeo.
Q4 All-Wheel Drive
While other manufacturers offer an all-wheel drive system, only Alfa Romeo offers the capability and performance of the specialized Q4 AWD system. Most competitors AWD systems rely on low-bias, permanent-based operation which compromises on adaptability and feedback. On the other hand, the Alfa Romeo Q4 AWD system can operate in pure RWD fashion and instantly direct 50% of power to the front wheels should additional traction be required in the current situation. In addition to its compact, lightweight design, the Q4 system also offers enhanced efficiency compared to other systems currently on the market.
Alfa Romeo DNA System
Included as standard on every Alfa Romeo is the sophisticated Alfa Romeo DNA system. Designed to adapt to suit your personal preferences, the DNA system can adjust the engine, transmission, steering, suspension, brakes, and accelerator feedback of your Alfa Romeo. Whether you want to prioritize comfort of performance, you'll have the power to customize your drive at the touch of a button.
Balanced 50/50 Weight Distribution
Another fundamental aspect of any thrilling driving experience is a perfected weight distribution. Equally important on the track as it is on the highways, Alfa Romeo engineers worked tirelessly to achieve a 50/50 weight distribution. From the entrance of the corner, to the apex of the turn, and through your corner exit — Alfa Romeo vehicles stay planted and ready to adapt to driver inputs. Other manufacturers make compromises which result in dangerous understeer and numb steering inputs. Alfa Romeo places the driver at the center of attention through meticulous attention to detail.
---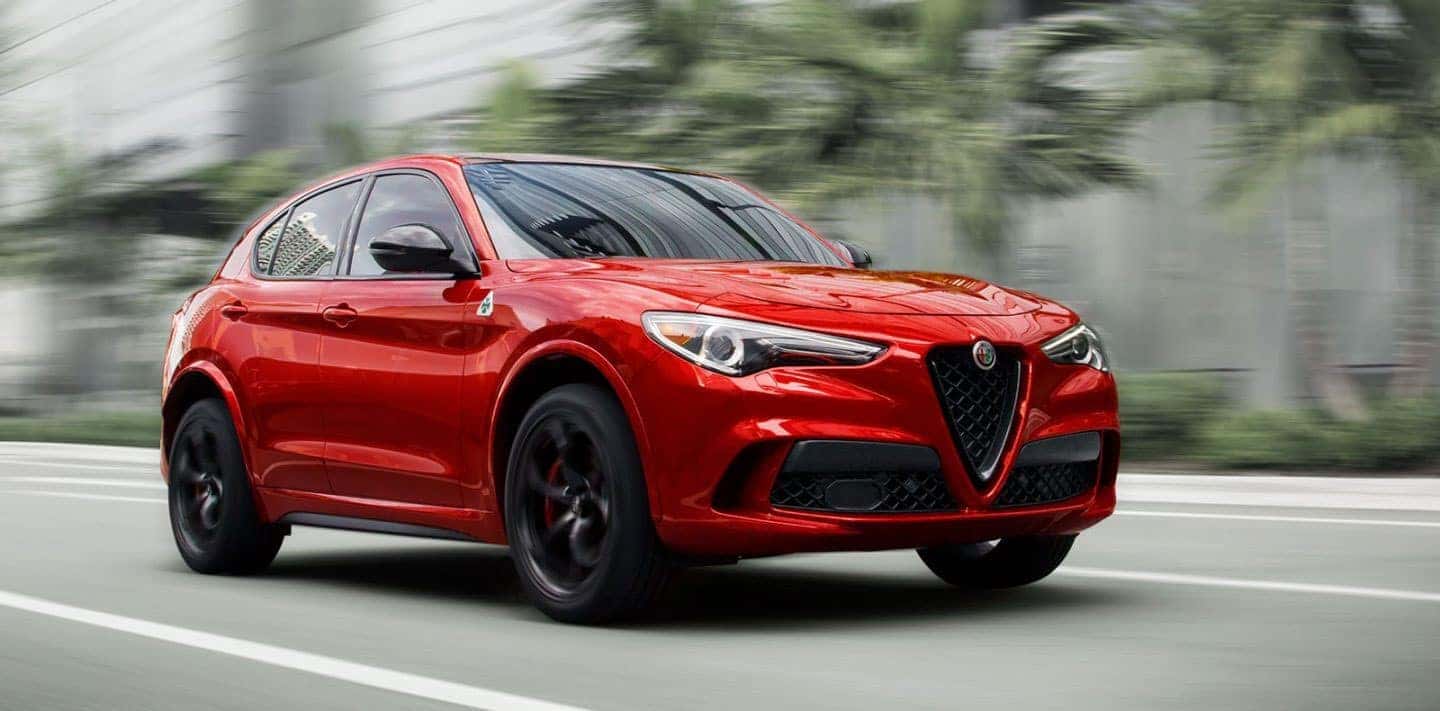 Critic Reviews
"Even with its 20-inch wheels, our Ti Sport test vehicle provided sufficient isolation from all but the harshest bumps. While its maximum cornering grip was similar to rivals, the Alfa is the alpha dog when it comes to driving engagement. The chassis, which is shared with the Giulia sedan, had damping that was composed and comfortable." — Car and Driver (2020 Stelvio)
"Standard and Quadrifoglio versions of the Giulia have won countless comparison tests since its release. Even the lower-rung four-cylinder car is a fun, visceral, engaging sports sedan that any of us would be happy to drive every day." — Motor Trend (2020 Giulia)
"The Stelvio will immediately feel a little different behind the wheel than its competitors due to steering that is shockingly quick, yet precise and easily operated at low parking-lot speeds. Beyond that, the standard Stelvio impresses with its abundant power, nicely damped ride quality and above-average road-holding." — Autoblog (2020 Stelvio)
"But there is something truly original about the Giulia — more than just a few extra horsepower here or a few dollars less on the bottom line there. This is a true driver's car, and its styling and interior features match the uniqueness of its engines, suspension and overall performance abilities." — Autotrader (2020 Giulia)